Air Odisha plans flight service to Angul, Rourkela, Jharsuguda, and Jeypore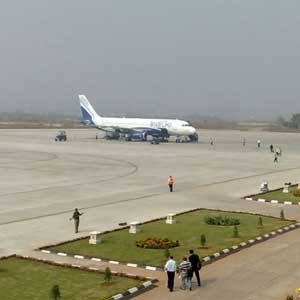 A regional airline has proposed to start flight service to small and industrial towns of Jharsuguda, Angul, Rourkela and Jeypore within Odisha.
"Air Odisha Aviation Pvt Ltd has expressed its interest to operate flights from Bhubaneswar to different parts of the state such as Jharsuguda, Angul, Rourkela and Jeypore from this month," Sharad Kumar, director Bhubaneswar Airport said.
Stating that the work for the Jharsuguda airport will begin from December this year, Kumar said it is likely to be completed within two years. Jharsuguda would be the second commercial airport in the state of Odisha, he said.
Go Air will be operating four daily flights – two flights to New Delhi and one each to Mumbai and Kolkata from the Biju Patnaik domestic airport from the October 26, Kumar said.
He also informed that the preparations are on for starting flights from Bhubaneswar to Bengaluru by another airline operator ATC Airways by February next year.
Presently, 32 flights to eight different destinations are operating from the airport here.