Anthropology Students Travel to India for Field Research

Is childhood really that different in another culture? College of Charleston students and professor Christine Finnan will spend the month of July in India to explore this topic as part of an upper-level anthropology course. As both a teacher education and anthropology professor, Finnan brings students a unique perspective in this course.The group will travel to four destinations in India: Kolkata, Sambalpur, Bhubaneswar, and Puri. In each city, they will visit schools, children's museums, other places where families go to have fun, and to agencies that deal with children's issues. While in Sambalpur, they will work on research projects with students at Sambalpur University. And in Bhubaneswar, they will spend time in a residential school that serves 15,000 tribal children.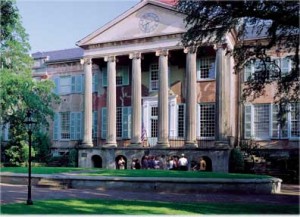 "I really want the students to come away from the trip with a better understanding of how childhood is affected by culture and context, both anthropologically and from an educational standpoint," Finnan says. "I hope they will be able to put into perspective some of the criticisms of the U.S. education system and draw their own conclusions."
Eight students are part of the course, entitled Comparative Childhoods: India and U.S.
For more information, contact Christine Finnan at [email protected].