Tag Archives:
kolkata-news

Is childhood really that different in another culture? College of Charleston students and professor Christine Finnan will spend the month of July in India to explore this topic as part of an upper-level anthropology course. As both a teacher education and anthropology professor, Finnan brings students a unique perspective in this course.The group will travel to four destinations in India: Kolkata, Sambalpur, Bhubaneswar, and Puri. In each city, they will visit schools, children's museums, other places where families go to have fun, and to agencies that deal with children's issues. While in Sambalpur, they will work on research projects with students at Sambalpur University. And in Bhubaneswar, they will spend time in a residential school that serves 15,000 tribal children.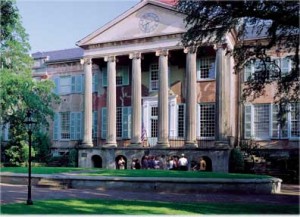 "I really want the students to come away from the trip with a better understanding of how childhood is affected by culture and context, both anthropologically and from an educational standpoint," Finnan says. "I hope they will be able to put into perspective some of the criticisms of the U.S. education system and draw their own conclusions."
Eight students are part of the course, entitled Comparative Childhoods: India and U.S.
For more information, contact Christine Finnan at [email protected].
Police are clueless about the retired engineer, who went missing from here a week ago. Bhawani Prasad Mishra was last seen with a woman near his home at Sriram Vihar here on March 26. His son has filed a missing complaint with Burla police station.
"It is difficult to draw any conclusion because we do not have any concrete evidence about his whereabouts. Efforts are on to trace him," additional SP (Sambalpur)  Dilip Kumar Deo said on Tuesday. However, he said it was not a kidnapping because no ransom call has been made.
Mishra from Bargarh was living here since his retirement in 1998 as executive engineer of Sambalpur municipality. After his wife's death in 2001, he was residing alone. Though both his son and daughter live outside the state, they maintain regular contact with their father over phone. "He had employed a youth to look after his house," one of his neighbours said.
Police said Mishra's daughter, who resides in Kolkata, received a message from his cellphone stating that he was alright and not to worry about him. But he did not respond when his daughter tried to speak to him. "We have registered a case basing on the report of his son Asutosh. We have also formed a special squad comprising senior officers of the district to investigate the matter," Deo said.