Police Seized Red Banner in Bargarh District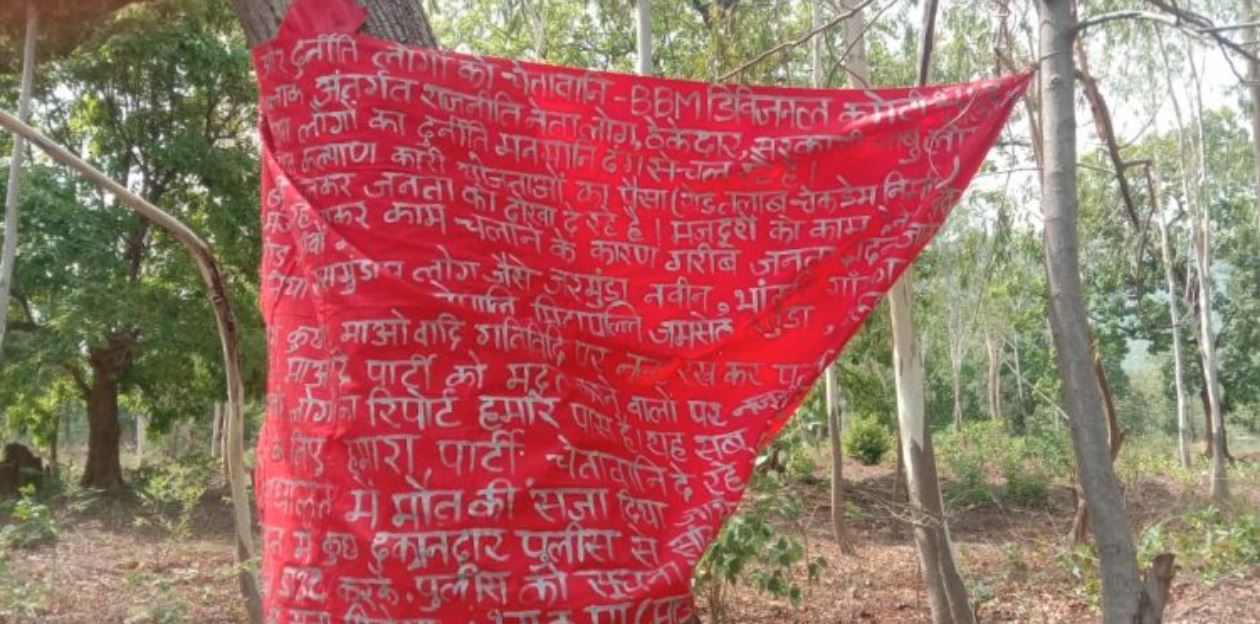 On Thursday, police seized a red banner from Bhuliabandha village near in Paikmal. Once again, Maoists have showed their presence in Bargarh district. The red banner was found on a tree. It is said to be that the banner came from the Left-wing extremists.
The banner written in Hindi and addressed by Communist Party of India (Maoist) alleged that political leaders and contractors are involved in corruption while executing public welfare schemes like construction of check dams. So that people are forced to migrate to other states for work due to lack of livelihood opportunities. Paikmal IIC Biswajit Manbodh said the banner was seized and an investigation launched.