4 laning project of Sambalpur-Rourkela is approved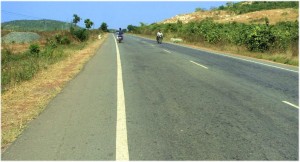 Yesterday, the High-Level Clearance Authority(HLCA) approved the 4 laning project Sambalpur-Rourkela road SH 10, in a meeting held between CM and HLCA Official. This project is under public-private partnership(PPP) mode. The estimated budget for this project is Rs. 1292.56 cr with the concession period of 22 years including 3 years to develop this 4-laning project.
The viability gap fund (VGF) required for the project, amounting to `465.30 cr, will be shared by the Centre and the State Government. The Centre will provide 20 per cent of the project cost as grant to partly meet the VGF, while the balance `206.79 cr will be the State's share.
The State Government will bear all the cost towards pre-construction activities like land acquisition, resettlement and rehabilitation, shifting of utilities and forest and environment mitigation measures, at an estimated cost of `274 cr, the sources said.
The existing two-lane road linking National Highway-23 in the north and NH-6 in the south was developed by L&T in 1997 with financial assistance from Asian Development Bank (ADB). The road is passing through three districts:  Sambalpur, Jharsuguda and Sundargarh.
It provides connectivity to mining areas of Sundargarh and Jharsuguda and industrial areas of Jharsuguda and Rourkela.