After a long time, Polls in GM College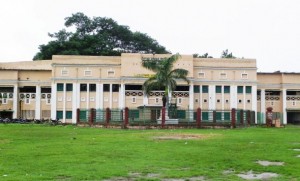 After a long time around 15 years, Student Union Election start again in GM College, sambalpur. It is a good thing that the polls start again, but students are not happy because of the college authorities have not publicised the democratic process, triggering large-scale resentment among students.
Some student leaders alleged that as the students were kept in the dark about the poll, only 10 students have filed their nominations. No nomination was filed for majority of posts, including that of president.
"We are thankful to the minister and department secretary for accepting our demand to hold students' union election. But the college authorities did not follow due procedure as a result of which many students remained in the dark. So we demand that the college authorities begin the procedure of the election once again by providing sufficient time to students," Saurav Mahaptra, convener of the Western Odisha Students' Joint Action Committee said on Sunday.
Principal of the college G D Mishra refuted the allegation and said he has taken every step to hold the election in a democratic way. Mishra informed that out of the total 10 nominations he received, barring two nominations for posts of secretary and vice-president, all other nominations were rejected during scrutiny.
Jay Kumar Bhoi has been declared vice-president and Swastik Pandey general secretary uncontested as they were the only ones in the fray, Mishra said. He said all the others posts will be filled through selection.
Meanwhile, students have decided to demonstrate on Tuesday to put pressure on the college authorities to allow them to file their nomination papers once again for the college election.
Campus election in the college was last held in 1997. That year the poll was suspended, however, following the murder of a student during election campaign.